Preno helps accommodation providers provide the best possible experiences for your guests
Freeing up valuable time to delight your guests
The ecosystem for the management of short term accommodation is becoming increasingly complex. Hoteliers and accommodation providers often find themselves faced with an endless to-do list. Beyond your role as operator and manager, you're likely required to also wear the hat of administrator, accountant, problem-solver, salesperson, marketer, planner, and even tech-troubleshooter.
Using smart tools to free up your time and streamline processes, with more actions being enabled by an app, many will argue that the human element is being removed from the industry. While there has been a move to a more tech-focused method of operation, "I believe that this is freeing time up for the hotel staff to be more guest-focused." – Amelia Gain, Preno CEO & Co-founder.
Each guest experience is a result of the hospitality industry-changing. As hotel and accommodation providers are implementing technology to automate and streamline the entire guest experience from start to finish. The faster accommodation providers can adjust to deliver on the below factors the better their guest experience will be.
Eco-friendly

Seamless
Food-focused
Personalized
Transformative-travel-inspired


Never underestimate the power of a great testimonial. A few words of praise from a happy customer can work wonders. A big, friendly smile never hurts, either.
Amelia Gain CEO & Co-founder, Preno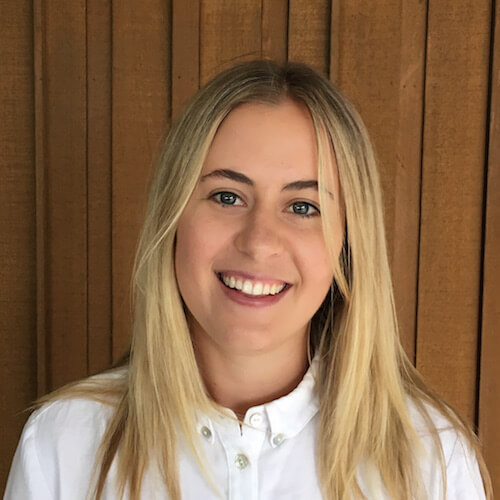 How to use simple hotel technology to enhance your guest experience
Technology isn't removing the human element from travel, it's allowing the industry to refocus on the guests and create more memorable guest experiences. There shouldn't have to be a sacrifice between automation and being guest centric.
Hotel technology makes hotel's efficient, giving hoteliers and accommodation providers more time to spend with their guests.
Larger hotel brands and chains find technology an indispensable tool, as there are many processes and rules in place to keep the guest experience consistent. Many of this 'enterprise' technology was previously only available to the larger hotel chains but are now easy accessible to small hotels and accommodation providers. Having technology so easily available this experience may seem boring and impersonal, but it's efficient, and a real game-changer for the busy hotelier. Time can then be redirected to have hotel personnel focusing on improving the guest experience at every point of interaction.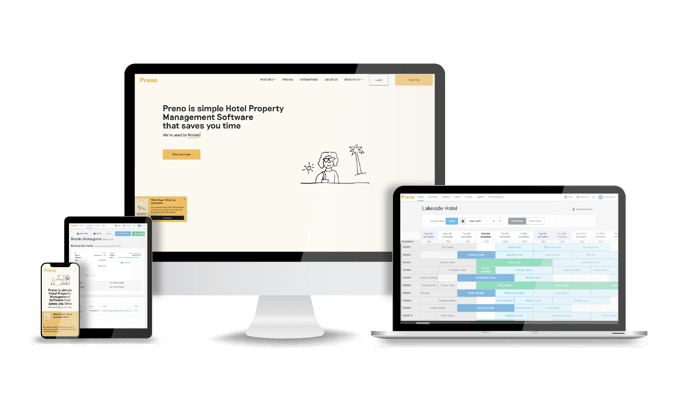 Guest experiences in the travel industry
Guest experience and profitability are driving innovation in the accommodation industry. As traveller preferences continue to evolve, the hotel industry is starting to change in order to meet their needs whilst keeping their properties profitable. With the focus on guest experience, your hotel staff needs to reflect qualities that will take your accommodation to the next level.
As the guest experience remains a pivotal aspect of the travel industry, more travel brands will move towards being an experience platform. This will allow travellers to book flights, accommodation, activities, and dining in one place, the future of the travel industry lies in brands being able to provide an immersive, personalised guest and travel experience.
The guest experience is a big influencer for the travel industry. With the rise of Airbnb and the sharing economy, hotels are starting to look at ways to optimise their accommodations to cater to experiences for locals and guests. Hotels are doubling down on experiences they can already provide,
Guest experience strategies that can help you grow your business
There are many ways to enhance your guest experience, smart tools combined by being a super host can be a powerful combination. Freeing up time using simple technology, will give you more time to spend delighting your guests.
Connect with your guests, the sooner the better. A good time is to start communicating to them, as soon as you receive their booking, and before they arrive at your property. Sending out an email to them about looking forward to their stay, sharing tips, discount offers, local area guides, etc would be adding to a positive guest experience.
You can use emails to personalise and enhance the guest experience. Using emails is an effective way to gather information pre-stay, ask for reviews post-stay, and keep them engaged once they are part of your database. With Preno's automated emails you can use these different types of guest emails to inform each part of the guest journey. Your emails can be sent automatically from Preno. Say goodbye to manual emails taking up your time, you can automate your frequent emails such as booking confirmations or thank you notes to save you time.
Guest feedback is important in improving the guest experience and making sure you are getting it right. It allows you to know exactly what guests like about your property and what aspects of their stay stood out to them. This will help you improve the service you provide and continue to influence the overall guest experience. Guest feedback is also important to address, whether positive or otherwise, thank the guest for the time it took to leave the feedback. Responding to feedback also shows you're willing to remedy a less than positive experience, making your brand stand out in putting your guests first.
Create meaningful guest experiences with Preno
Being an influential part of the guest experience can only improve how central accommodations are to the entire travel experience. If guests have incredible experiences with you, it is likely they will tell their friends and keep coming back.
Guests still want good service, a clean and comfortable place to stay, and easy access to facilities. It's true, those things do, and will continue to, remain the basis of great guest experiences. Remember that quests are not just visiting your accommodation or hotel. You are selling a unique guest experience from the moment they enquire about a booking, to the moment they leave. With the help of reports, data and insights, an accommodation provider can deliver a personal touch for every guest that visits.
With today's ever-changing landscape of technology, accommodation providers and hoteliers should future proof how they do business and continue to embrace change using modern technology – your guest experience depends on it. At Preno we keep guests at the center of everything we do and focus on how simplicity can be used in a smart, yet powerful way to save time and drive results.
Most of these tips and insights are fairly easy to implement. Achieving higher levels of guest engagement translate into more repeat customers, increased customer loyalty, and more revenue.
Creating meaningful guest experiences every day with Preno, is at the heart of what we do.
Simple Accommodation Software